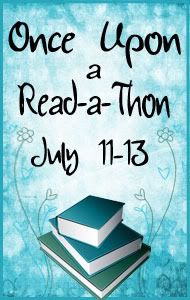 * I'm late posting by final update because my computer decided to shut down and reinstall updates RIGHT as I was posting!*
Hey guys. The readathon is coming to an end :( I didn't reach my goal of reading 3-4 books, but I don't think I did too bad, considering I worked 2 out of 3 days of the readathon!
Books Read:
Invincible Summer by Hannah Moscowitz - 288 pages
Bras and Broomsticks by Sarah Mlynowski - 320 pages
(Beginning of) How to Save a Life by Sara Zarr - 70 pages
Total pages read: 678 pages
We all enjoy a good love story (don't deny it!), but sometimes the two (or three or four) characters involved in a love story struggle so much, that I just want to say, 'hey, _____ would be so much better for you!' So in the spirit of matchmaking, I'm setting you with the task of playing cupid and shooting your arrows at two characters from different books in, what I'm calling, LET'S PLAY MATCHMAKER!
I would pair Sophie from the Hex Hall series with Jeremiah from Jenny Han's Summer series. Why you ask? Because they both have awesome senses of humor, and I think Jeremiah could bring a smile to Sophie's face when all of the shizz goes down during Demonglass.
I had an awesome time participating in this readathon! A huge THANK YOU to Reading Angel, Pure Imagination, & Candace's Book Blog for hosting!